Martedì 22 e mercoledì 23 febbraio 2022 si terrà online il forum "University Business Collaboration in a time of Recovery and Resilience", organizzato della Commissione Europea. Il forum si terrà in concomitanza dell'evento annuale del PON Ricerca e Innovazione 2014-2020.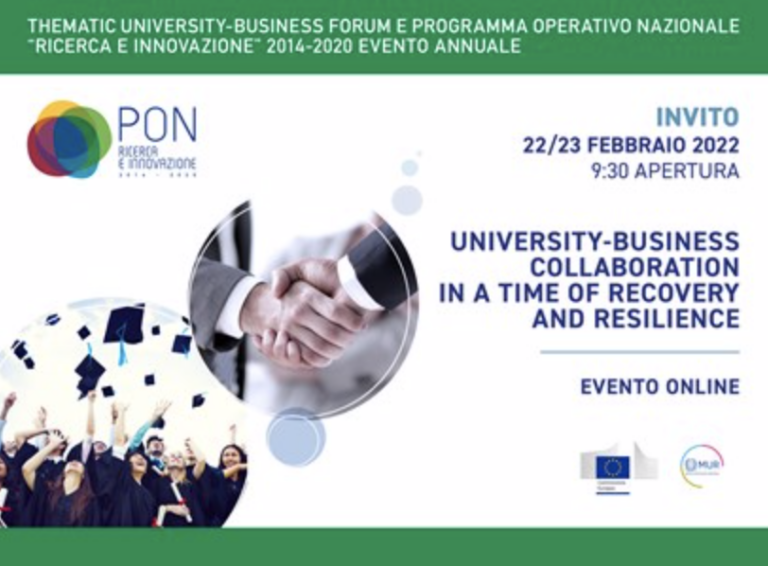 Lo scopo del forum è di condividere buone pratiche su come l'istruzione superiore e le aziende possono cooperare in diversi paesi, con l'uso di risorse e approcci diversi, guardando a priorità comuni.
Durante il workshop 3.2 "Innovation in Agribusiness", verrà presentato il progetto E-crops.
L'obiettivo del workshop è di riunire più attori, come agricoltori, ricercatori, imprese, ONG, gruppi ambientalisti, e promuovere l'innovazione nel settore agricolo e forestale. Il seminario affronterà il ruolo dell'approccio multi-attore per migliorare la transizione digitale nelle filiere alimentari, nei sistemi alimentari sostenibili e nelle aree rurali.